Perfect Fall Cocktails to Warm Your Spirit
As the temperature drops and the leaves turn into a kaleidoscope of colours, our taste buds start craving warm and comforting flavours. And what could be more comforting than a perfectly mixed cocktail, tailored for the autumn season?
If you're looking to add a little warmth to your chilly evenings or simply wish to impress your guests with your cocktail prowess, look no further!
Apple Cider Bourbon Cocktail
Embrace the season's flavours with the Apple Cider Bourbon Cocktail—a harmonious blend of crisp apple cider and the rich undertones of bourbon. Perfect for fireside sipping or festive gatherings!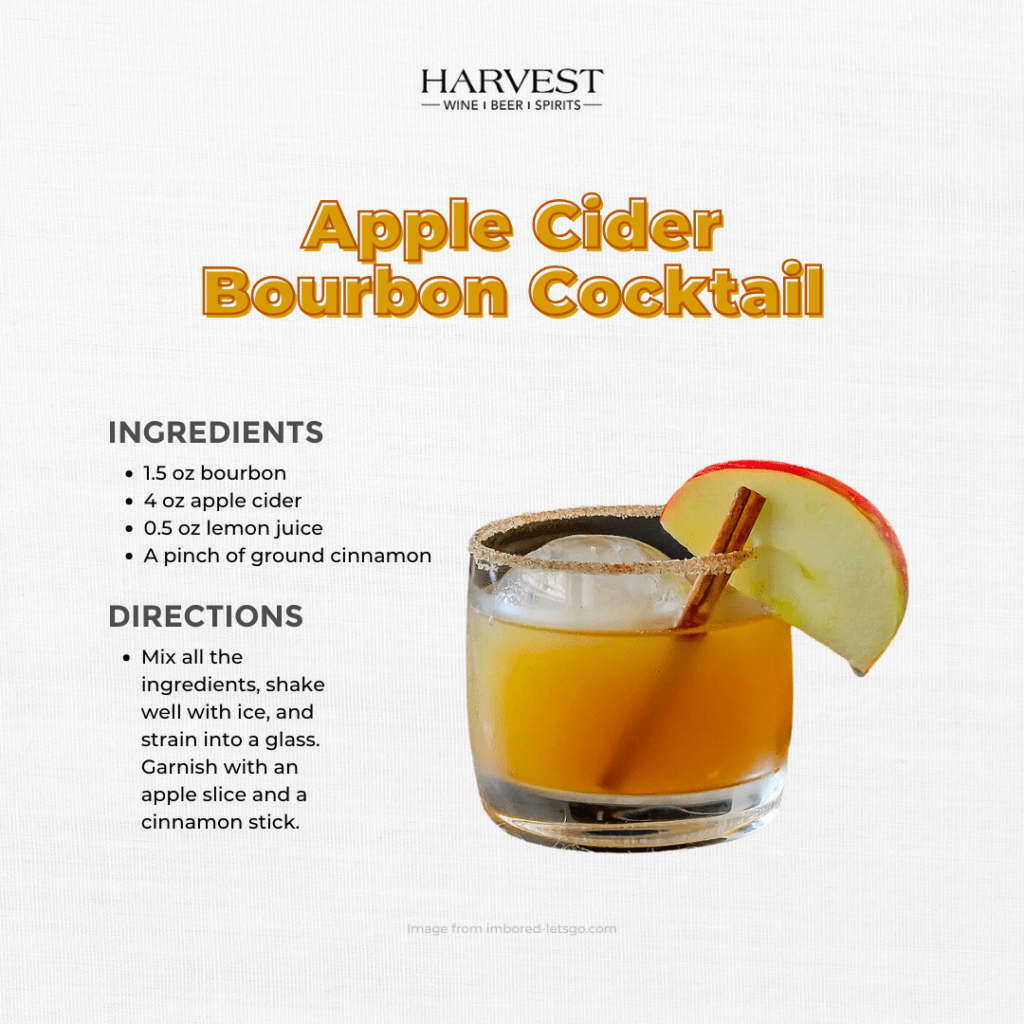 Whiskey meets maple in this laid-back yet flavourful cocktail. It's the old-school vibe you love, with an autumnal kick.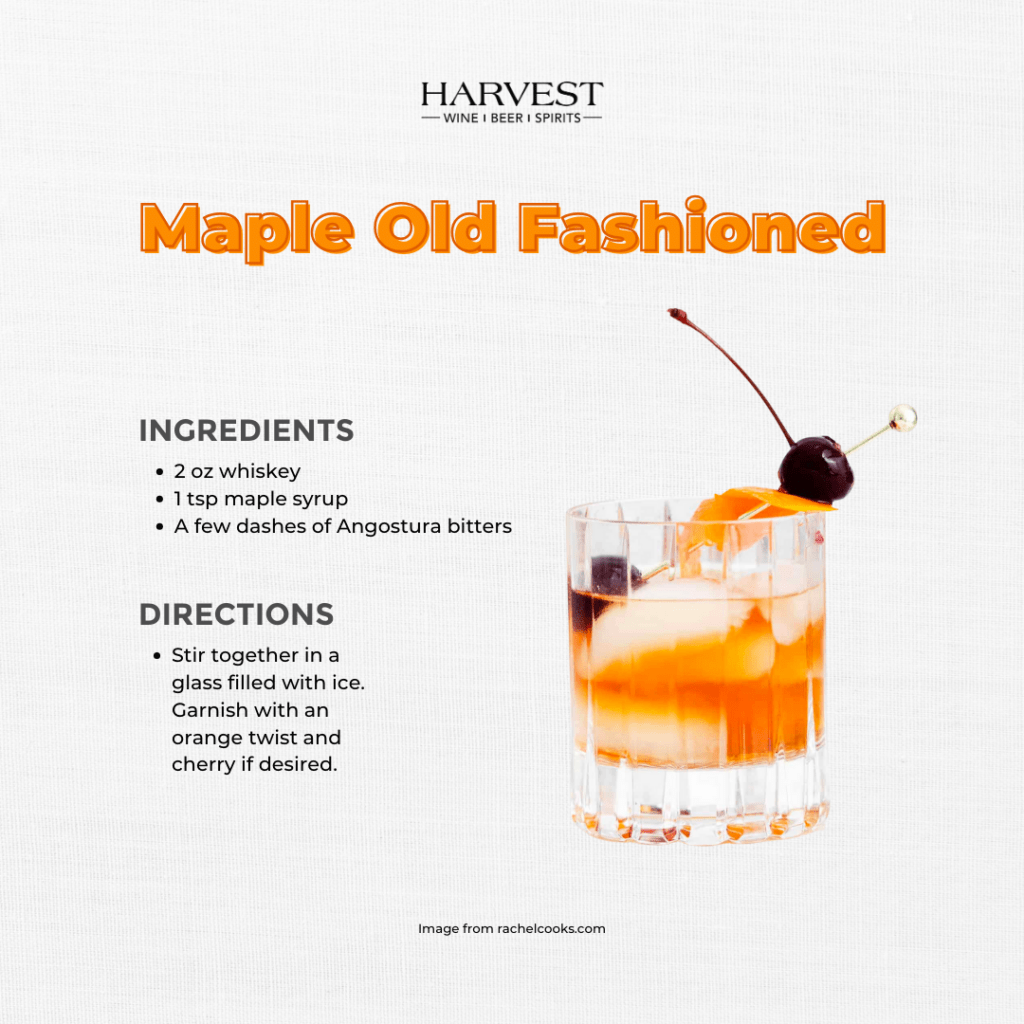 Pumpkin Spice Espresso Martini
Kickstart your evening with this buzz-worthy blend. Rich espresso meets the warmth of pumpkin spice, all shaken up in a martini that screams fall vibes. It's a seasonal sipper that's both cozy and energizing.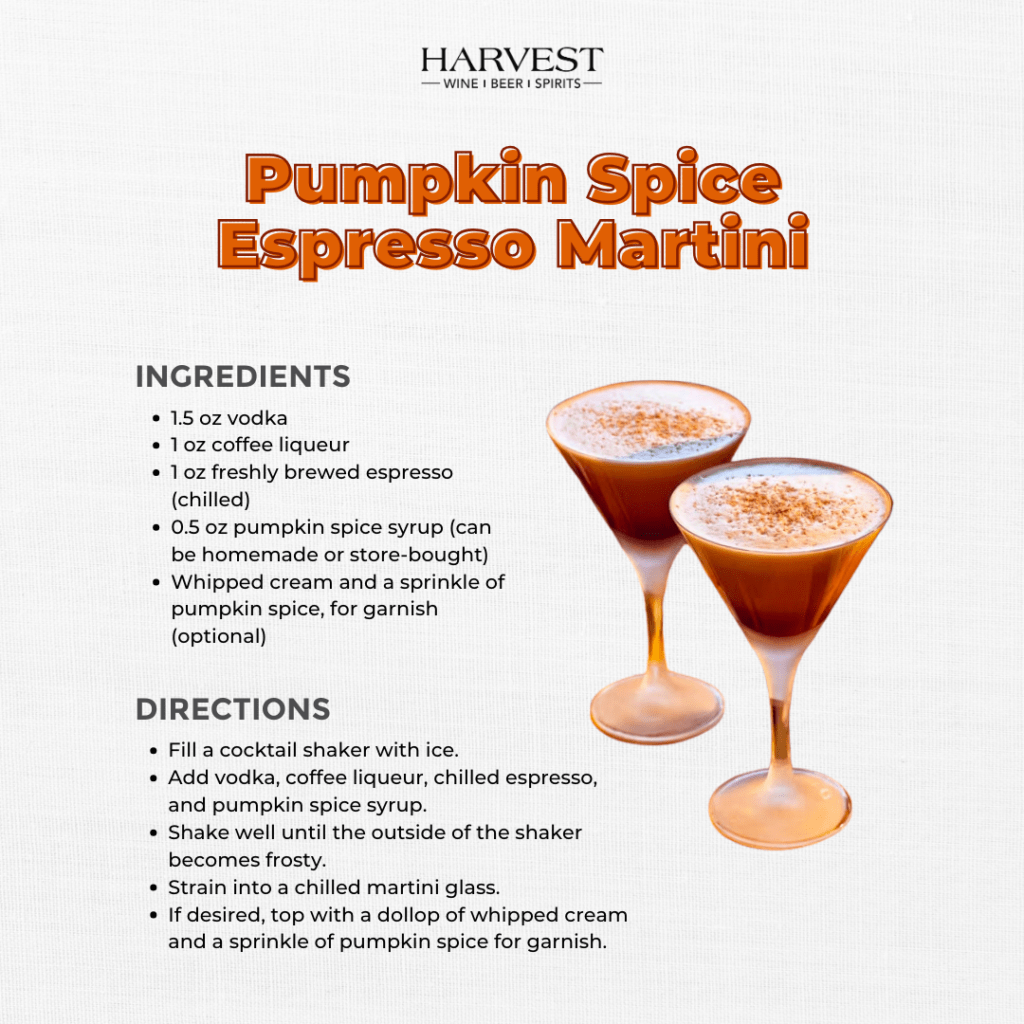 The beauty of these fall cocktails lies in their versatility. While they're perfect for sipping by a roaring fire or alongside a hearty meal, they're equally suited for any fall celebration or gathering. Visit Harvest for all your cocktail needs, and make this season a memorable one filled with delicious and warm spirits!
Cheers to a flavourful fall! 🍂🥃