The Quintessential Guide to Drinks for the Fall
As the cool breeze starts sweeping in and the vibrant fall foliage begins its mesmerizing show, what better way to celebrate than with a glass of a comforting autumn-inspired drink? From cozy nights by the fire to festive get-togethers, let's explore beverages tailored for the season.
Spiced Rum: A Warm Embrace on a Chilly Evening
Sea Fever Spiced Rum: The warmth of this rum immediately transports you to a place of comfort. With its blend of rich, warming spices, Sea Fever is reminiscent of a cozy autumn evening wrapped up in a blanket.

JD Shore Black Spiced Rum: With a deeper and bolder profile, this rum offers an intoxicating blend of caramel and vanilla notes, rounded off with a hint of mocha. It's a rich experience that pairs wonderfully with the crisp fall atmosphere.

JD Shore Spiced Rum: A tad lighter than its black counterpart, this rum brings a beautiful mix of classic spices that are subtle yet entirely present, perfect for those looking for a balanced flavour.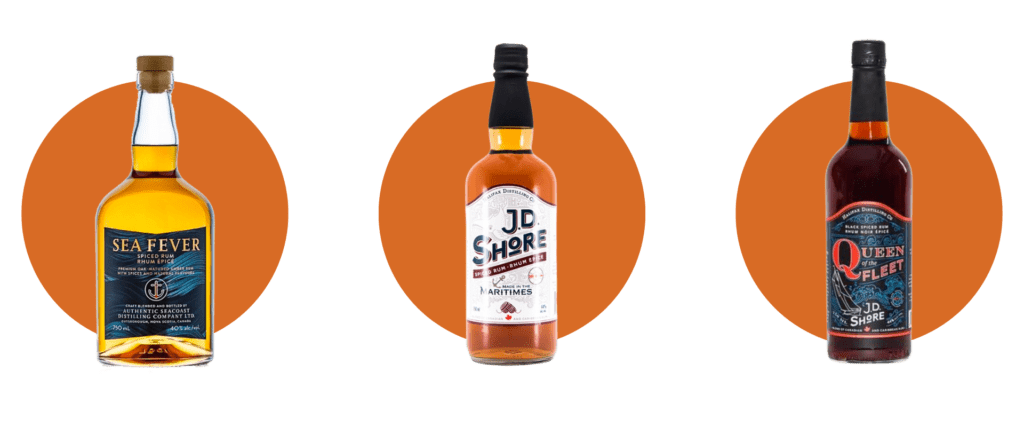 Spirits: Dancing Flames of Autumn
Glynnevan Maple Whisky: This whisky has captured the very essence of fall. The sweet undertones of Canadian maple coupled with the mature notes of the whiskey are like autumn in a glass.
Coldstream Clear Hot Shots: A delightful combination of spicy heat and sweetness. It's as if you've bottled up the vibrant colors of fall and its exciting contrasts.

JD Shore Rum Cream: Imagine the smoothness of fresh cream paired with the nuances of high-quality rum. It's a creamy dream that's perfect for those chilly nights.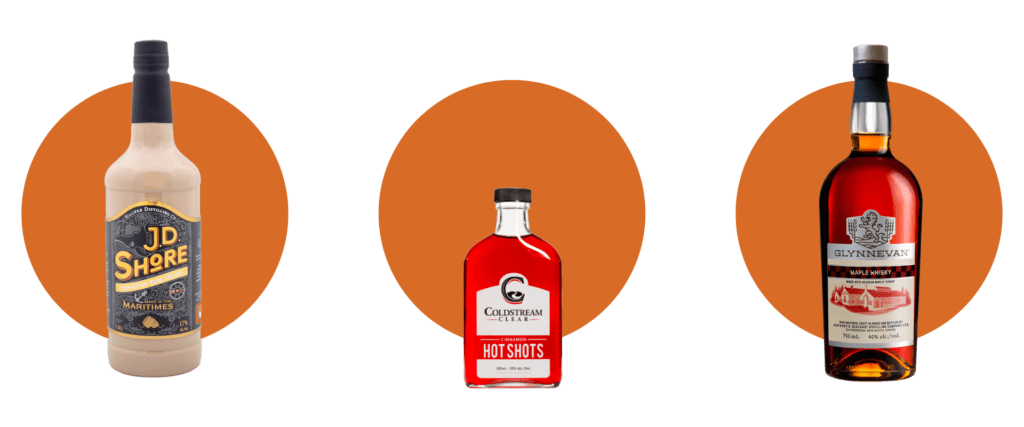 Cider: Apple Orchards and Golden Sunsets
Lake City Crisp Apple Cider: A taste so refreshing and crisp, it's like biting into a freshly picked apple. Best served chilled, it provides a sparkling reminder of sunny orchard days.

No Boats On Sunday Original Cider: This cider presents a traditional, well-rounded flavour profile that honours the apple's natural sweetness without overdoing it.

Bulwark Original Cider: Renowned for its perfect balance between sweet and tart, Bulwark offers a robust apple experience with just a hint of spice.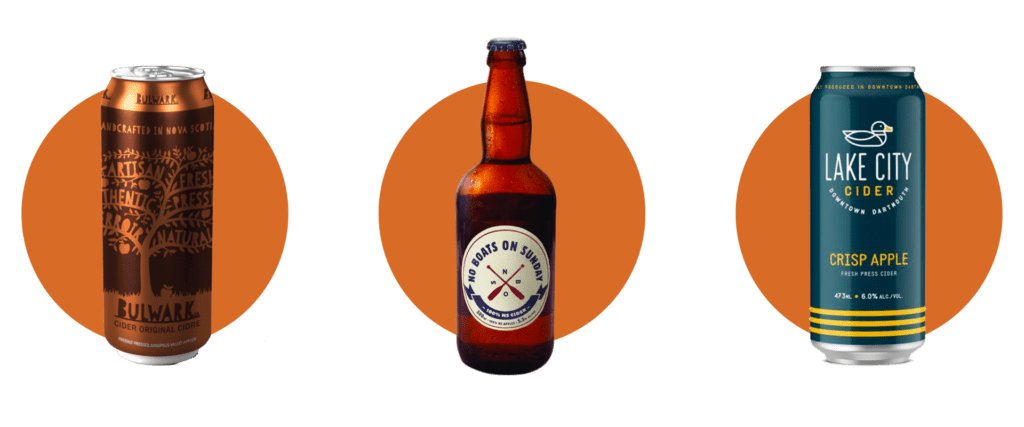 Beer: Brewed Brilliance for Fall
Propeller Pumpkin Spiced Ale: A seasonal favourite, this ale integrates the iconic flavours of pumpkin and spice into a brew that's smooth, fragrant, and oh-so-autumnal.

Breton Spiced Up Pumpkin Ale: Doubling down on the spiciness, Breton's offering is a testament to the wonders of pumpkin and its accompaniments in a glass.

Garrison Oh My Gourd!: A playful name for a serious brew, this beer is a delightful blend of seasonal spices and flavours, leaving you exclaiming its name with every sip.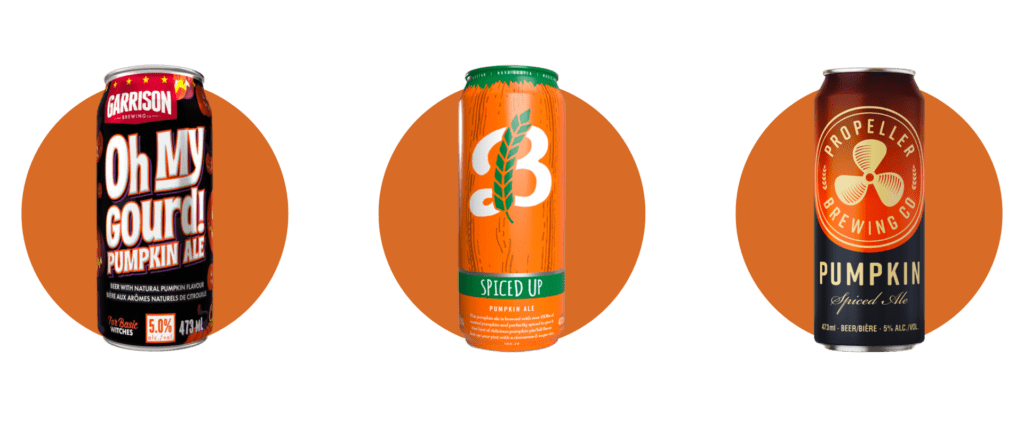 Wine: Fall Vines and Refined Times
Etude Carneros Pinot Noir: With notes of dark cherry, plum, and spices, this wine is autumn's elegant answer to a sophisticated palate.

Mount Rozier Shiraz: This Shiraz brings forth bold flavors of dark fruits and a hint of pepper, resonating with the season's intensity.

Antares Carmenere: A wine that combines the best of berries, spice, and everything nice, making for a great accompaniment to those hearty fall meals.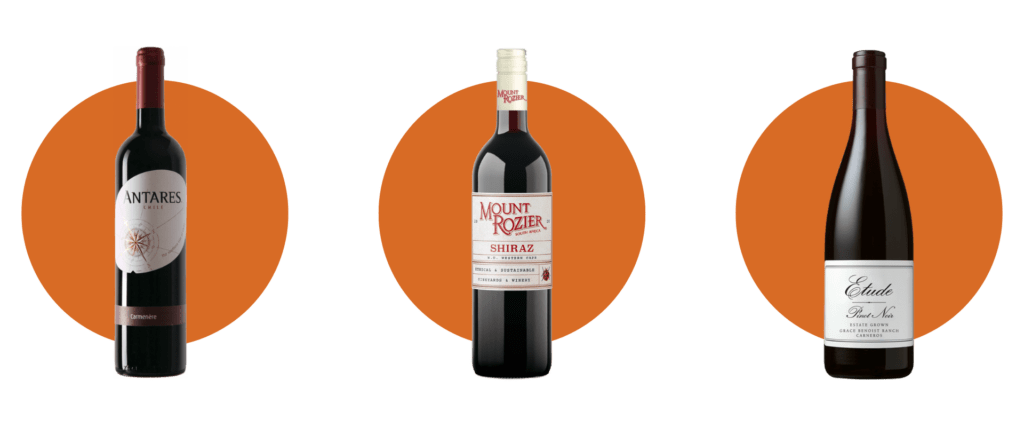 Fall is not just about the colours and the cool air; it's also about savouring the season's flavours. Whether you're a fan of spiced rum, spirits, cider, beer, or wine, there's an autumn-inspired drink out there waiting to warm your heart and soul. Cheers to a flavourful fall! 🍂🍷🍺🍎