Grown-Up Spooky Treats: Elevate Your Halloween Snack Pairings!
Bring out the
perfect
pairings!
Halloween is just around the corner, and you know what that means – it's time to get your spooky snacks and eerie elixirs ready for the most hair-raising holiday of the year! But forget about the same old candy and soda routine. This year, we've got something special in store for you: the Grown-Up Spooky Treats Halloween Pack! Featuring 10 devilishly delicious candy, chip, chocolate, and drink pairings, it's the perfect way to take your Halloween festivities to a whole new level. To give you a taste of what's in store, we're highlighting three tantalizing pairings that will leave your taste buds screaming for more.
On The Rocks Espresso Martini and Popeye's Candy Sticks
Who says Halloween is just for kids? We're kicking things off with a sophisticated pairing that combines the rich flavours of On The Rocks Espresso Martini with the nostalgic sweetness of Popeye's Candy Sticks. The velvety espresso martini will give you a delightful caffeine kick, while the candy sticks take you on a trip down memory lane. It's like sipping on the essence of Halloween while indulging in a touch of grown-up elegance.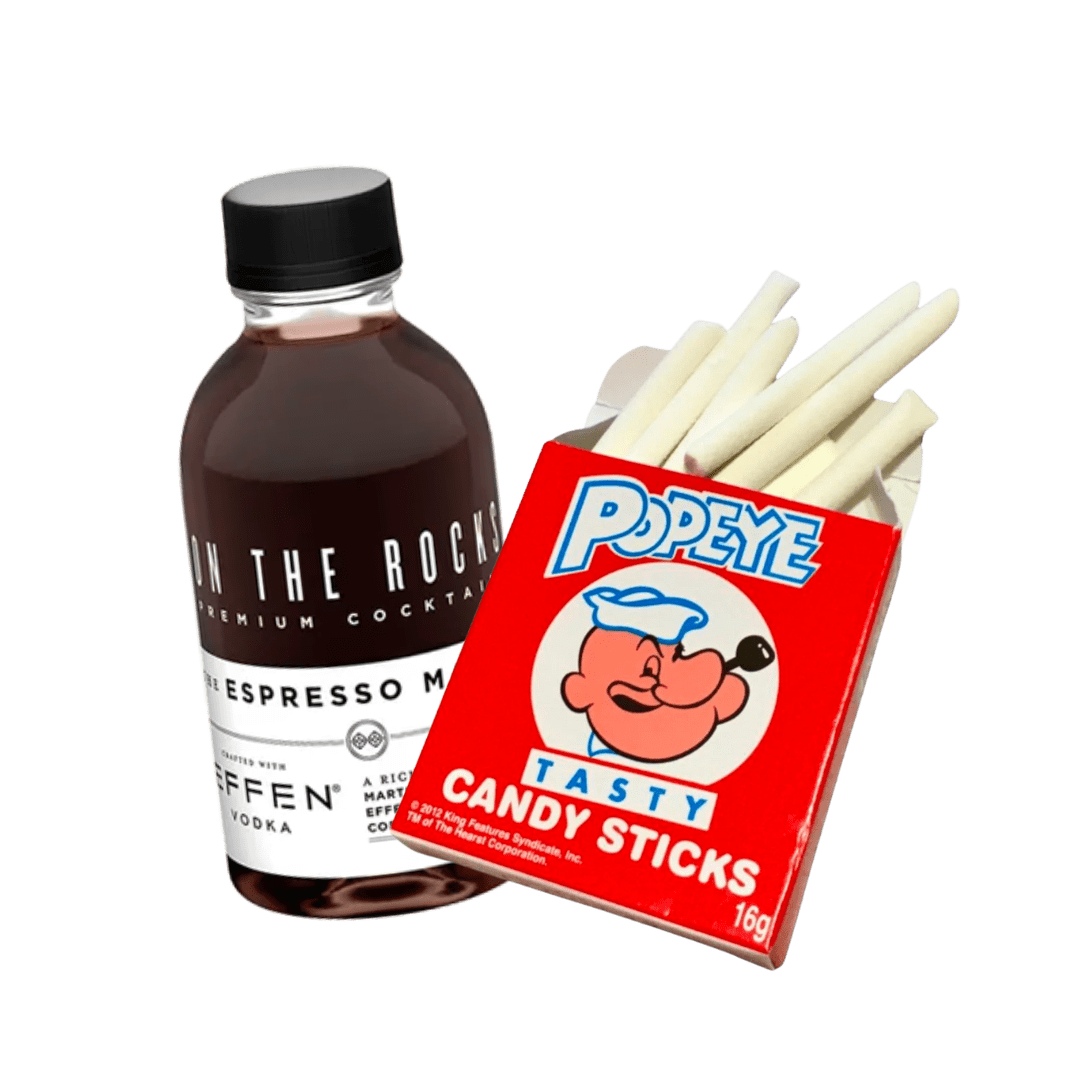 Crazy Uncle Hard Root Beer and Oh Henry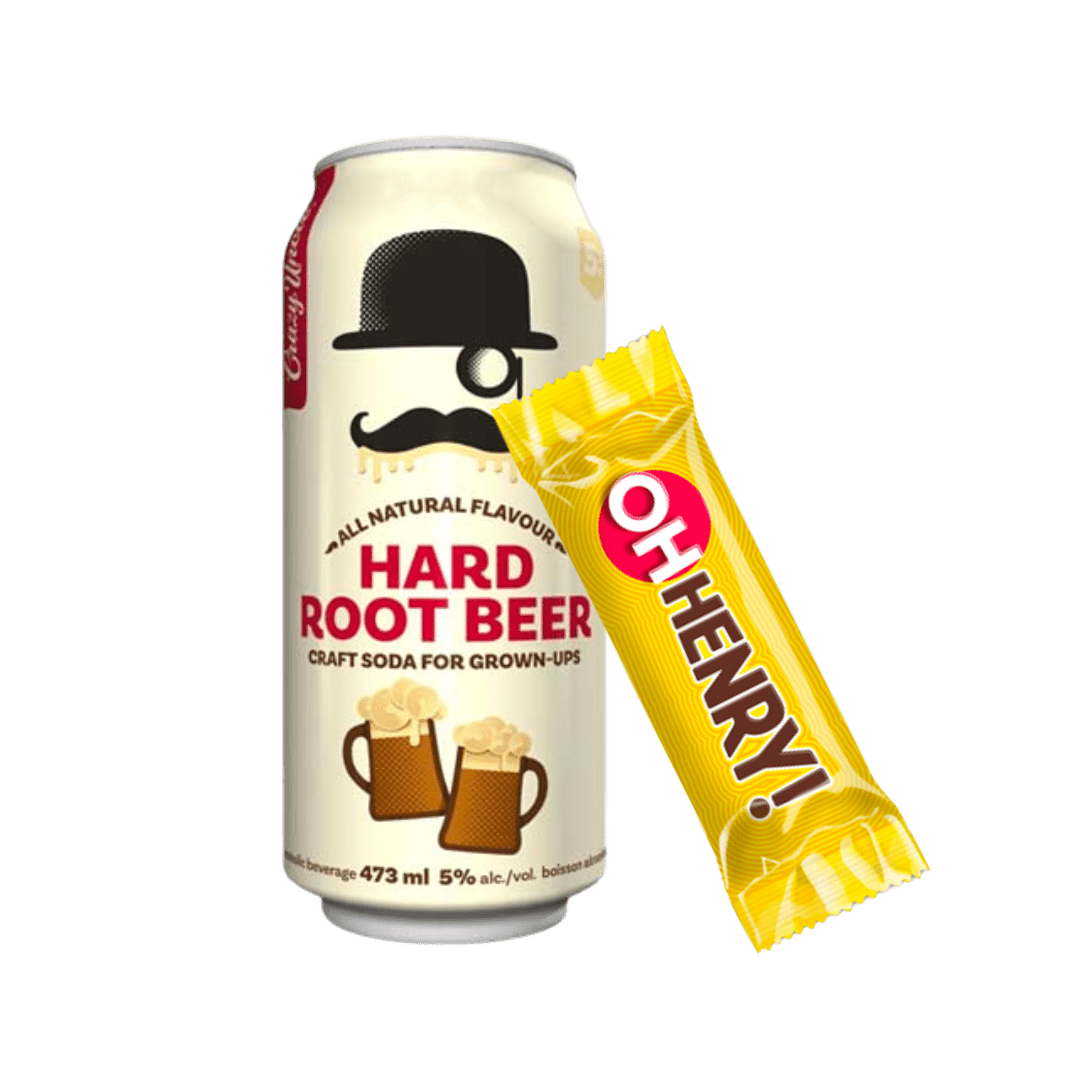 Root beer with a twist! Crazy Uncle Hard Root Beer brings that classic root beer flavour with a grown-up kick. Pair it with an Oh Henry bar, and you've got a match made in Halloween heaven. The creamy, nutty goodness of Oh Henry complements the bold, spicy notes of the hard root beer perfectly. It's a combination that will make your taste buds do the Monster Mash!
Big Spruce Cereal Killer and Wavy Lays
If you're in the mood for a crunchy and salty treat, Big Spruce Cereal Killer and Wavy Original Lays have got you covered. The beer's hints of breakfast cereal and coffee will transport you to a Halloween morning, while the wavy potato chips add that satisfying, salty crunch. It's a pairing that's devilishly addictive, perfect for snacking while watching your favourite horror movies.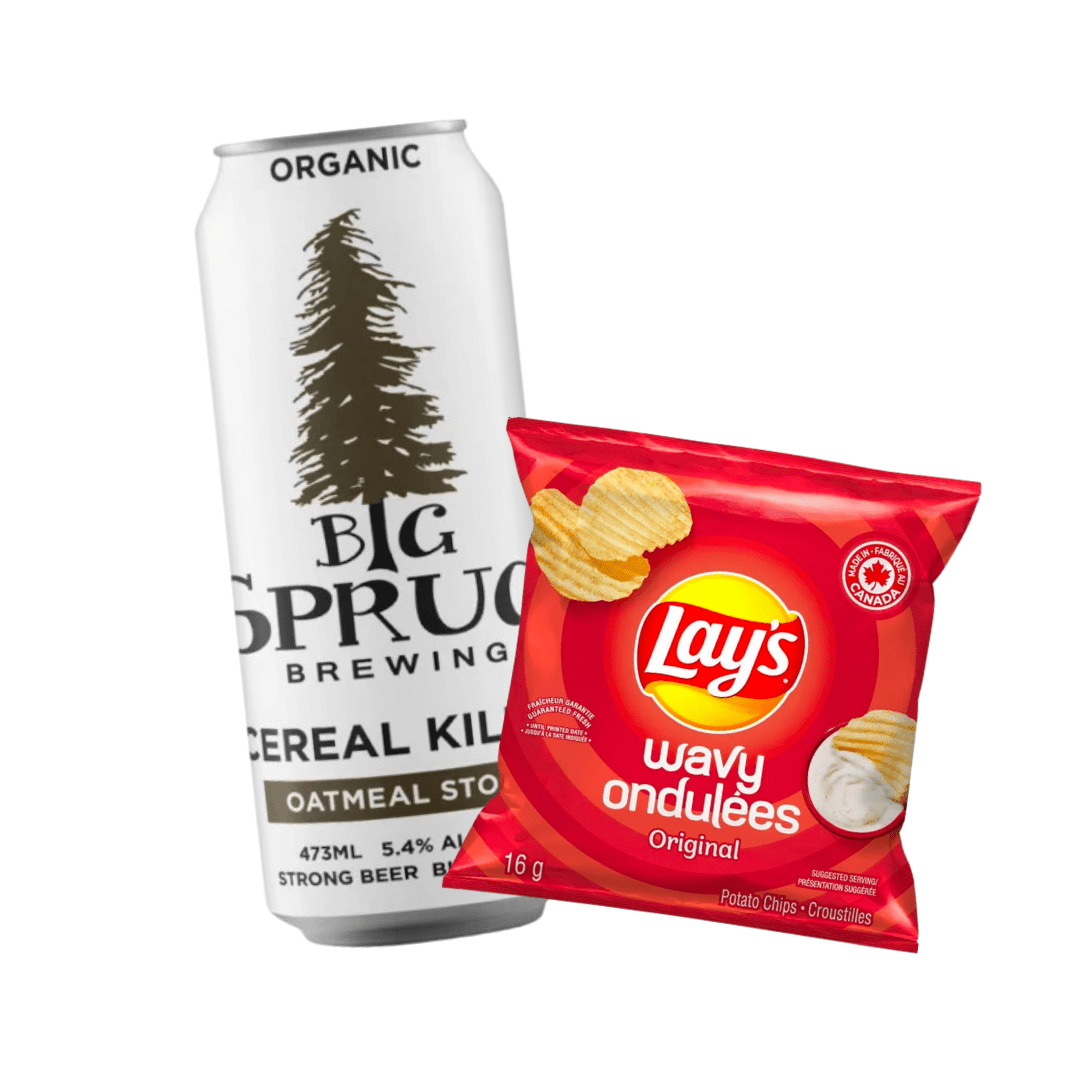 These three pairings are just a sneak peek into the world of deliciousness that awaits in our Grown-Up Spooky Treats Halloween Pack. Whether you're hosting a Halloween party, enjoying a scary movie night, or simply treating yourself, these pairings will take your taste buds on a spine-tingling adventure. So, why settle for the same old candy and pop when you can elevate your Halloween experience with our curated selection?
Don't miss out on the chance to enjoy 10 amazing candy/chip/chocolate and drink pairings that will make this Halloween one to remember. Get your Grown-Up Spooky Treats Halloween Pack and prepare to indulge in a taste of Halloween magic that's simply to die for!