National Whiskey Sour Day: A Tradition with a Tangy Twist
Ah, the Whiskey Sour. The delightful balance of strong, smooth whiskey with the refreshing zing of citrus—this classic cocktail has been a favourite for generations. Just as this drink deserves a spot on every bartender's list, it also deserves its day of celebration. Enter National Whiskey Sour Day – TODAY!
A Brief Stroll Down Whiskey Sour Lane
Before we jump into the recipe, it's worth taking a moment to appreciate the storied history of this beverage. Whiskey Sours have been around since the 19th century, though its exact origins remain murky. The basic premise—mixing spirits with citrus—dates back even further, being a method used by sailors to prevent scurvy. Whatever its origins, the Whiskey Sour has stood the test of time, with countless iterations and variations springing up over the decades.
The Classic Whiskey Sour Recipe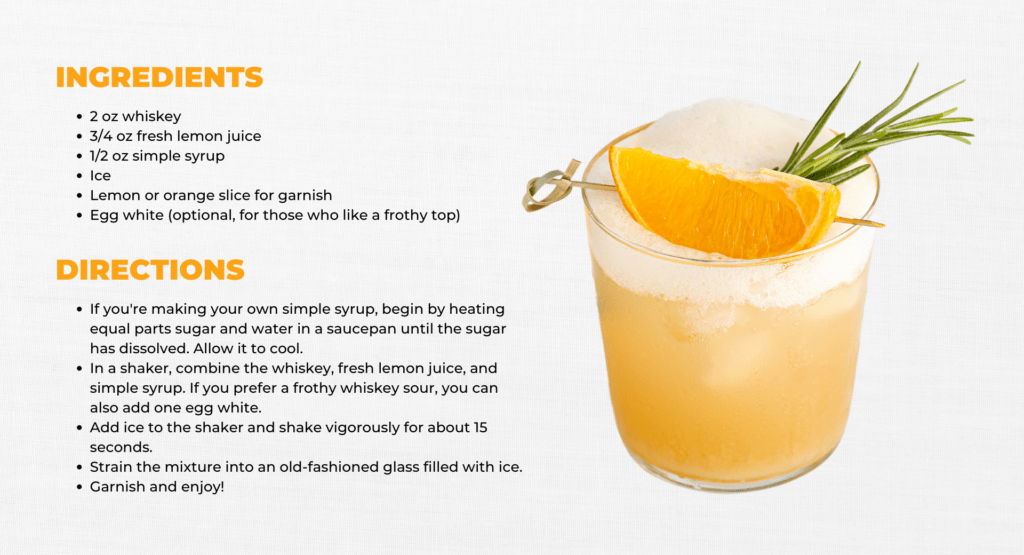 A Toast to Tradition and Innovation
As you raise your glass this National Whiskey Sour Day, take a moment to appreciate not just the drink in your hand, but the generations of bartenders, innovators, and enthusiasts who've kept this cocktail alive and kicking. Whether you're a purist or prefer to dabble with modern twists (like adding a splash of orange juice or a hint of elderflower liqueur), today is the day to celebrate this iconic drink.
Here's to the Whiskey Sour: a testament to the perfect balance of strength and sweetness, tradition and innovation. Cheers! 🥃