A Dream Distilled into Reality: The Story of Black Harbour Distillers
At Harvest Beer, Wine & Spirits, we care about more than just the taste of spirits, but also the inspiring stories behind them. Today, we're spotlighting a remarkable journey from youthful dreams to a ground-breaking reality – the story of Black Harbour Distillers and its founder, Jaime Landry. 
Nestled in the heart of Hubbards, NS, Black Harbour embodies the spirit of ambition and craftsmanship. The distillery's roots trace back to the founder's youth, driven by a passion for entrepreneurship and a family legacy of responsible drinking and socializing. With a special family technique in her back pocket and an eye-opening humanitarian trip to the Dominican Republic, the founder embarked on a journey to share a taste of tradition and quality with the world.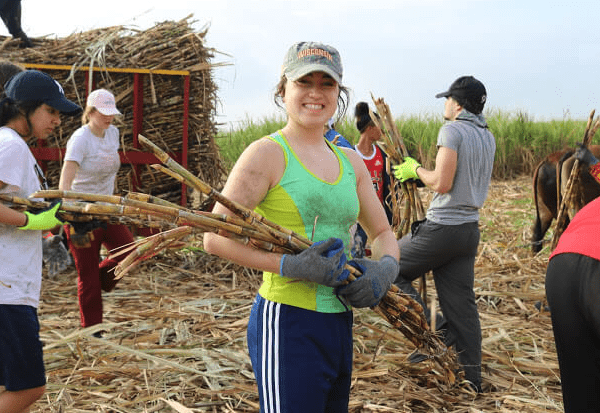 The Beginning of Black Harbour
On Jaime's 19th birthday she submitted all the required permits and was ready to get started with Black Harbour Distillers by the end of February 2019, making her the youngest person in Canada to obtain a distiller's license! Her approach to distilling has since become a blend of art, science, and storytelling. With a focus on high-quality, imported raw alcohol, Jaime has perfected the art of triple charcoal filtering to ensure each bottle from Black Harbour is clean and smooth.
Black Harbour Distillers x Harvest Beer, Wine & Spirits
Jaime's story is one of inspiration, and it is with great pride that we offer Black Harbour's products on our shelves. As you pour a glass of Moon Mist or Toasted Marshmallow vodka, remember you're not just tasting a drink — you're partaking in the legacy of Canada's youngest and one of the most ambitious distillers. Join us in raising a glass to Jaime and Black Harbour Distillers!
To learn more about Jaime and Black Harbour Distillers, visit https://bhdistillers.ca/
Images from Black Harbour Distillers.